Venom Statue by Sideshow Collectibles
Manufacturer:
Product SKU: SS300553
Shipping Estimate
Applies to this product only
Description
"You are Brock. I am Symbiote. WE....ARE....VENOM!!!!!"
Developed and manufactured in partnership with Prime 1 Studio. we are proud to present Venom from Venom: Dark Origin. Venom is a major antagonist in the Spider-Man franchise. He is Spider-Man's third archenemy. The name has belonged to several different hosts over the years. and Venom is indeed the identity of this particular alien Symbiote. The Symbiote named itself Venom and considered itself as a venom for Spider-Man.
Limited Edition: 1500
Product Size: 31.88" H (809.75mm) x 26.37" W (669.8mm) x 18.11" L (459.99mm)
WHAT'S IN THE BOX?
The Venom Statue features:
Approximately 32 inches tall
Two (2) alternate portraits
Please note: Due to the size of this item. additional shipping costs may apply. Apart from your location. the actual package size and weight is needed to determine those costs.
© 2017 MARVEL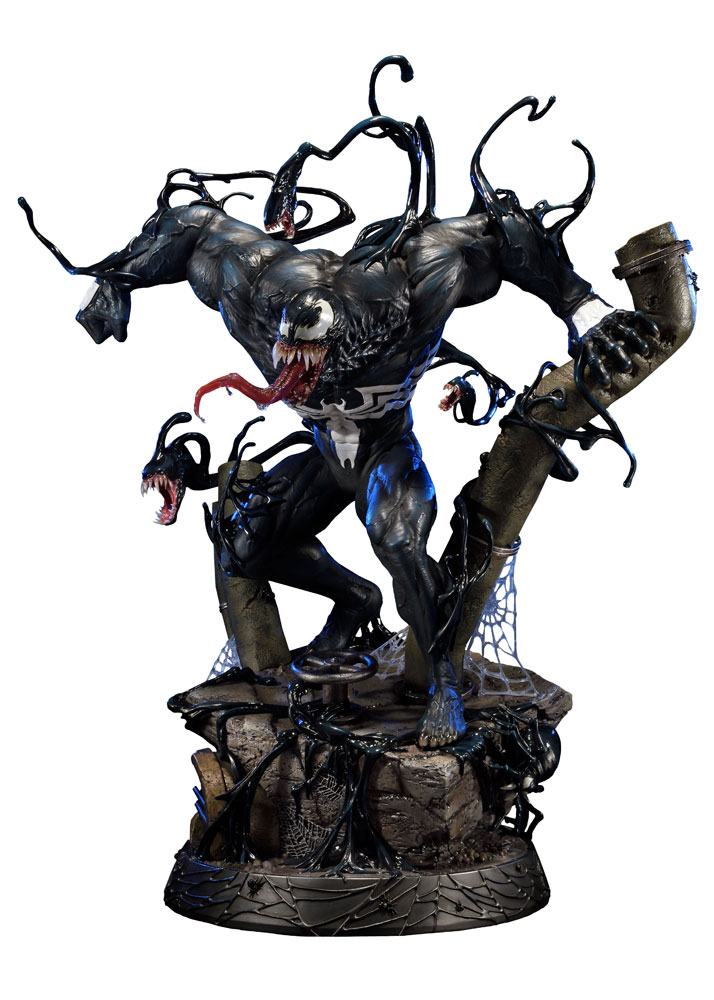 Item shown is a prototype. When shipped. the final production piece may differ in appearance.