Baby Blue Jurassic World Fallen Kingdom Prime Collectibles 1/2 Statue by Prime 1 Studio
Manufacturer:
Product SKU: P1SLMCJW2-08
Shipping Estimate
Applies to this product only
Description
Prime 1 Studio is happy to announce that the most famous Velociraptor in the history of cinema is back in a new scale! The newest addition to our Prime Collectible Figure Series: The 1/2 Scale Baby Blue from Jurassic World: Fallen Kingdom!
In Jurassic World: Fallen Kingdom, we see a journaled video of Blue the Velociraptor, as a baby, interacting with the trainer who will eventually become her trusted pack leader, Owen Grady. In the video, Blue showed unbelievably empathic traits towards Owen, which is probably what sets her apart from any other dinosaur in the park.
Once produced at 1/1 scale by Prime 1 Studio, adorable Baby Blue is now at 1/2 scale and stands a little over 13 inches tall! She's in rapt attention (probably for Owen), and ready to pounce! Baby Blue was created with the help of the same digital files from the film, so passionate fans can expect impeccable accuracy. She's quite a standout with her distinctively unique blue pattern and large, adorable, yellow eyes.
Blue stands on a simulated metallic grate base, emblazoned with Jurassic World's logo, so you will always remember where Baby Blue was created!
Material: Vinyl, PVC, Polystone & other materials
Product Size: 34 x 48 x 26 cm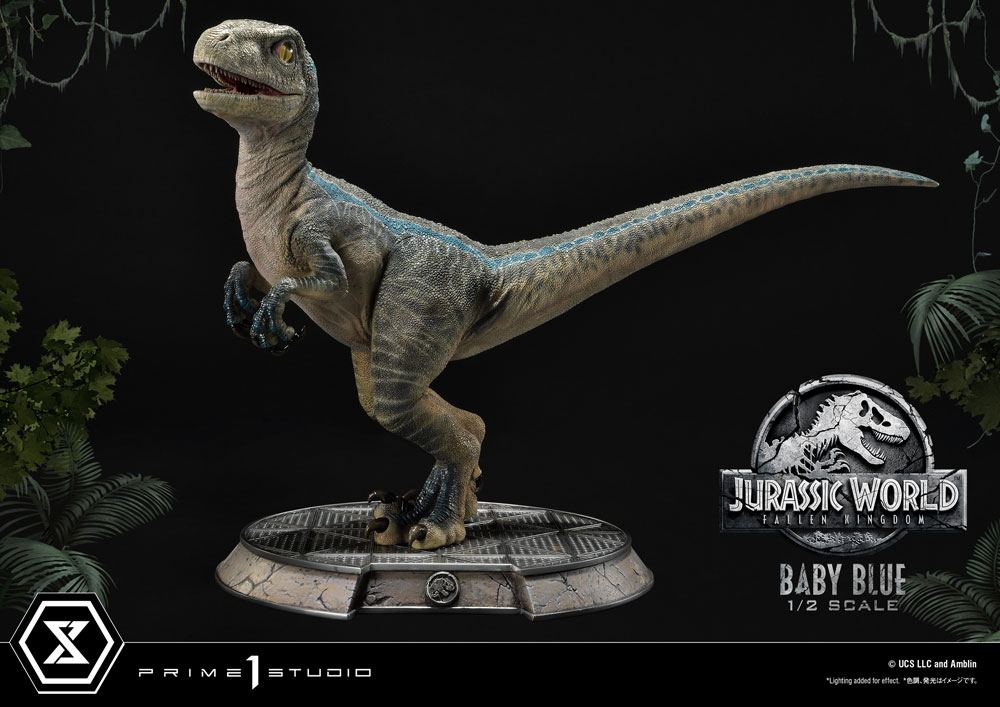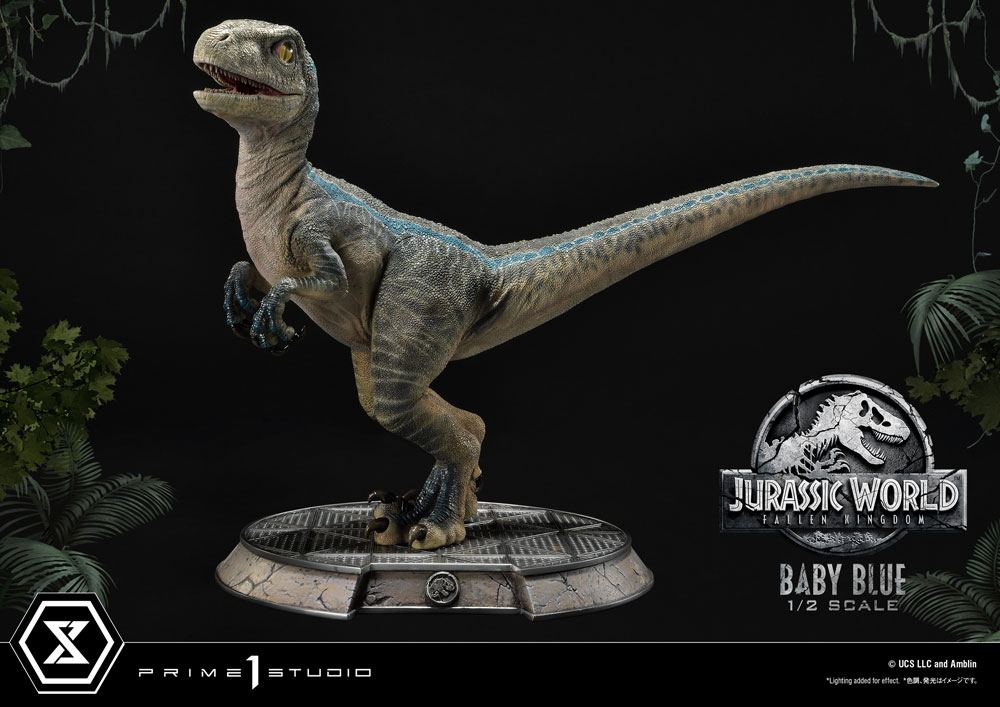 1/2 Legendary Scale Figure