Lieutenant Titus Battleline Edition Warhammer 40,000 Space Marine 2 Statue 1/6 Scale by Weta Workshop
Manufacturer:
Product SKU: WETA130104425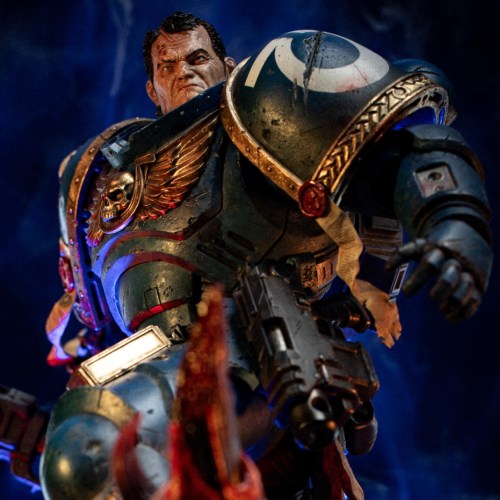 Lieutenant Titus Battleline Edition Warhammer 40,000 Space Marine 2 Statue 1/6 Scale by Weta Workshop
Shipping Estimate
Applies to this product only
Description
In the realm of collectibles, our team of artisans and enthusiasts of the grim dark Warhammer universe has wholeheartedly devoted themselves to bringing forth its visceral grandeur. Their unwavering dedication shines through in this meticulous replication of one of humanity's most formidable champions.
This 1:6 scale statue stands as a testament to their artistry, capturing every minute detail, from the battle-scarred Power Armor adorned with distinctive heraldry, emblematic of the Space Marine, to the grotesque and sinewy remnants of a recently vanquished Hormagaunt.
FEATURES:
- 1:6 scale
- Made from high-quality polystone
- Immaculately sculpted by Weta Workshop veteran, Daniel Cockersell
- Features the iconic Ultramarine, Titus, as seen in Space Marine 2
- Includes the tattered corpse of a Hormagaunt, freshly slain on the battlefield
- Wielding a Bolt Pistol and Astartes chainsword
- Also features a swappable LED light-up helmet - either add more protection, or let the enemy see the face of their doom
- Includes a helmet stand
Dimensions:
20.28" x 23.82" x 18.5" (W x H x D) 51.5cm x 60.5cm x 47cm
Weight:
46.297 lbs (21 kg)
Please note: Due to the size of this item, additional shipping costs may apply. Apart from your location, the actual package size and weight is needed to determine those costs. Both are unknown at this point and may not be available until the product arrives in our warehouse.